Nicosia (Cyprus) – April 25th, 2023 
SHIELD consortium has been invited, by the sister Eu funded projects PROSECUW and PROTECTOR, to attend their final conference in Nicosia (Cyprus) on Tuesday 25 April 2023.
The conference on "Protecting and Securing our Religious Heritage through Multisectoral Collaboration" brought together public authorities, security agents, religious leaders, decision makers, local communities and the civil society actors aiming to enhance protection at places of worship in European countries, by setting up a fertile ground for an open dialogue, exchange of valuable knowledge and practices, creation of local and international synergies and cooperation among them, with the ultimate goal to develop their capacity to counteract radicalisation and hate-speech, in an effort to promote inter-religious respect and diversity.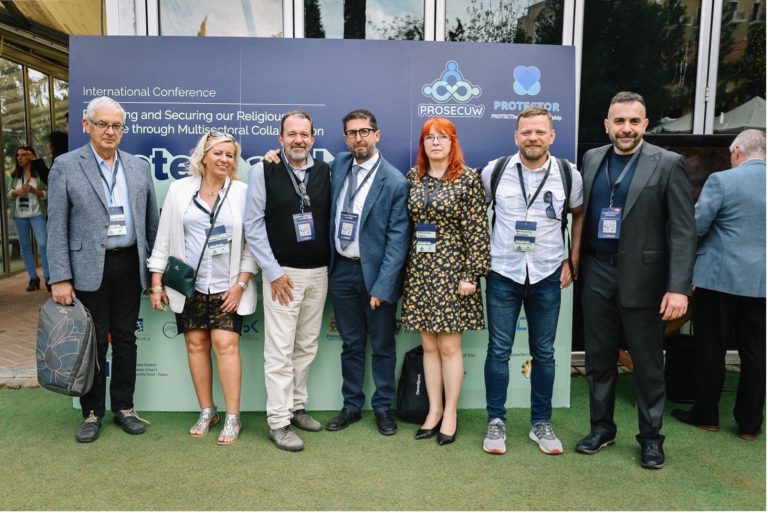 The following SHIELD delegation of seven participants, by four partners of its Consortium, attended the Conference works:
Edoardo Mattiello, Fondazione Amici della Cattedrale di Novara, Italy;
Massimo Abdellah Cozzolino, Europe Islamic Association, Italy;
Luca Guglielminetti, Spin System, Belgium;
Katarzyna Postrzednik-Lotko, Polskie Towarzystwo Oceny Technologii, Poland;
Bartłomiej Knosala, Polskie Towarzystwo Oceny Technologii, Poland;
Jan Kaźmierczak, Polskie Towarzystwo Oceny Technologii, Poland;
Aleksandra Kuzior, Polskie Towarzystwo Oceny Technologii, Poland.
Edoardo Mattiello took his speech in the first panel, presenting the SHIELD project. Massimo Abdellah Cozzolino and Luca Guglielminetti were discussants in the Workshop 2 and in the second panel, facing several topics: from relevance of the multi-agency approach at the local level of security policies, to the relevance of rule of law as a prerequisite to prevent violent radicalisation, guaranteeing equal rights to the citizens of all religions.
The Conference agenda is available here: prosecuwproject.eu/agenda/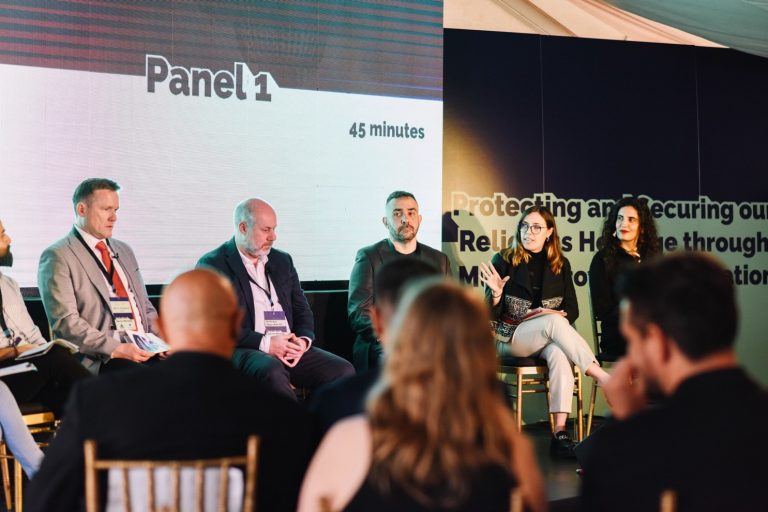 On the occasion of the Conference, an intense networking activity has been carried out towards the representatives of the many sister projects attending: others to the organizers, PARTES, PROSPERES, SOAR, SHRINES were present in Nicosia. So, the foundations were therefore laid for further forms of collaboration in future project activities, in agreement to the SHIELD Exploitation Plan.